Report & Results: 2018 Festival of Brass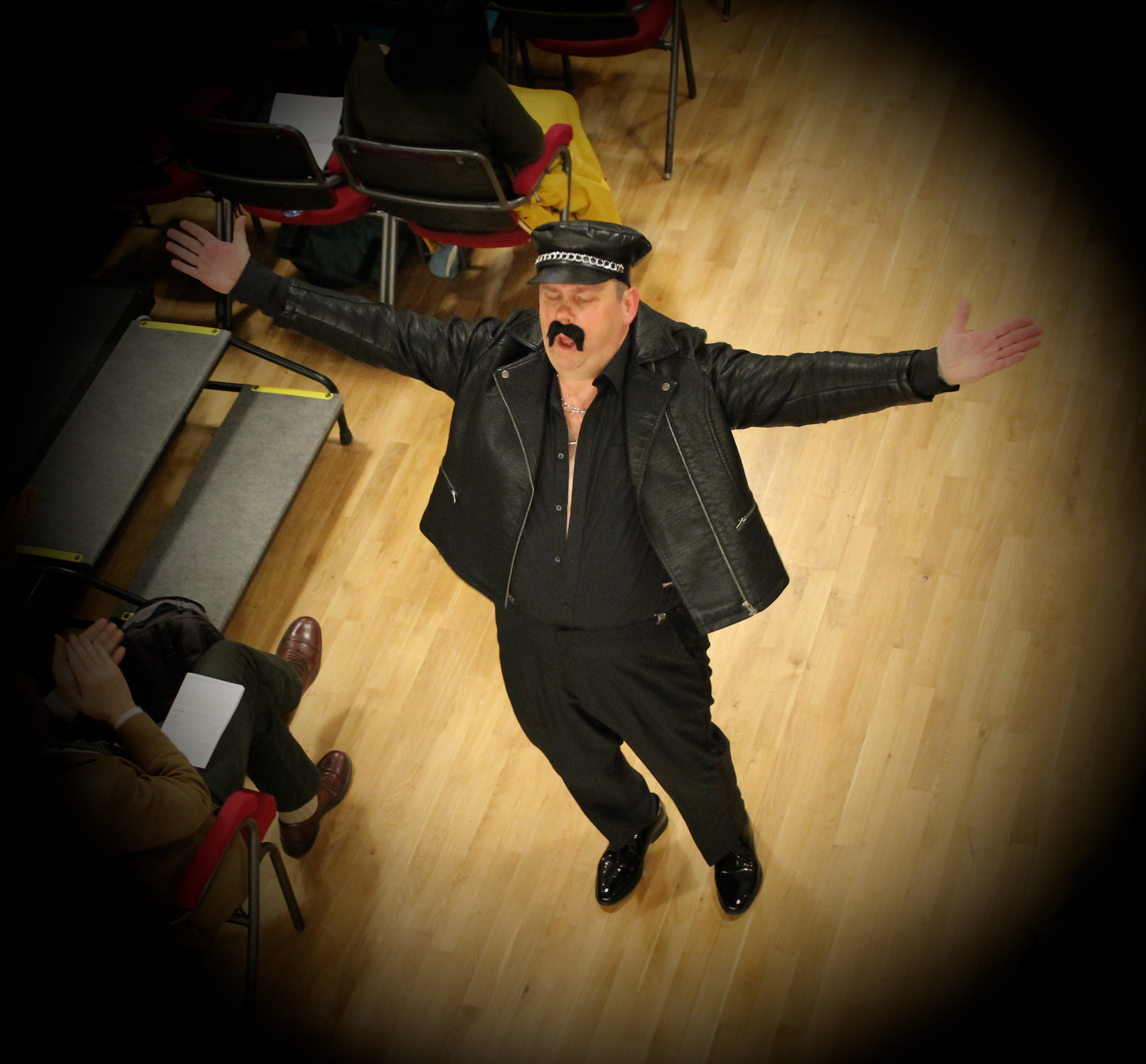 Report & Results: 2018 Festival of Brass
Saturday 24th November saw 16 bands descend on Belfast's Whitla Hall as guests of The School of Arts, English & Languages at Queen's University Belfast.
The BBL were delighted to see entries extend to include bands from both Republic of Ireland (Navan Silver) and Scotland (Lochgelly Band).
Cracking Start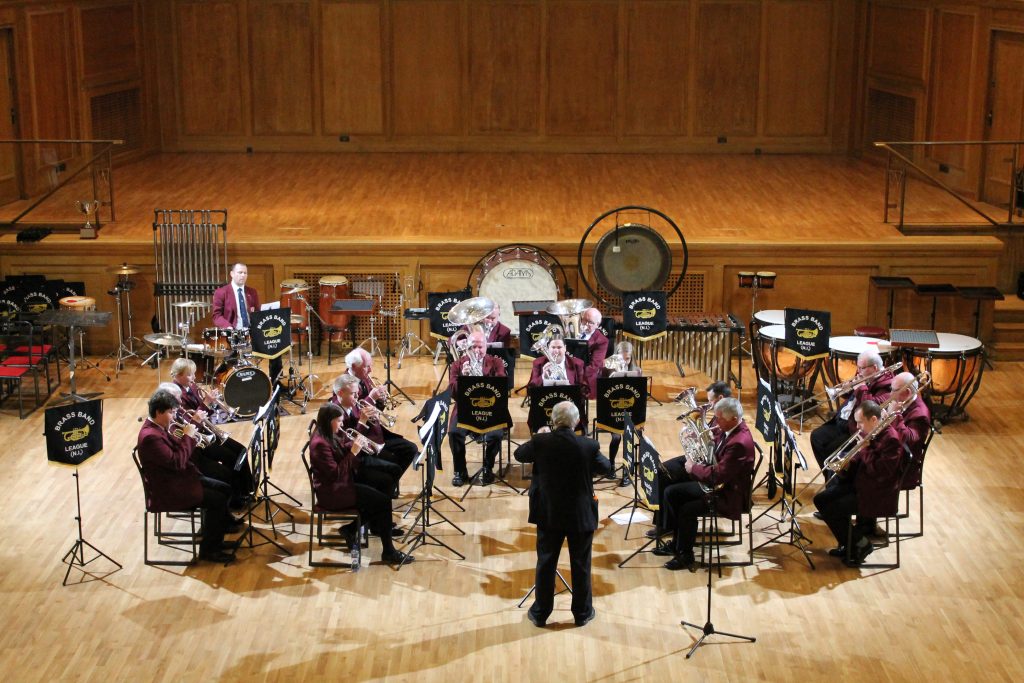 The day got off to a cracking start with 5th grade band 1st Larne Old Boys under conductor Bill Clements taking to the stage with a highly entertaining programme which covered all the bases. The band's William Hollinger was awarded the soloist prize for his lovely rendition of "Con Te Partiro" and the band also took the March Prize for Festival March.
Closely Fought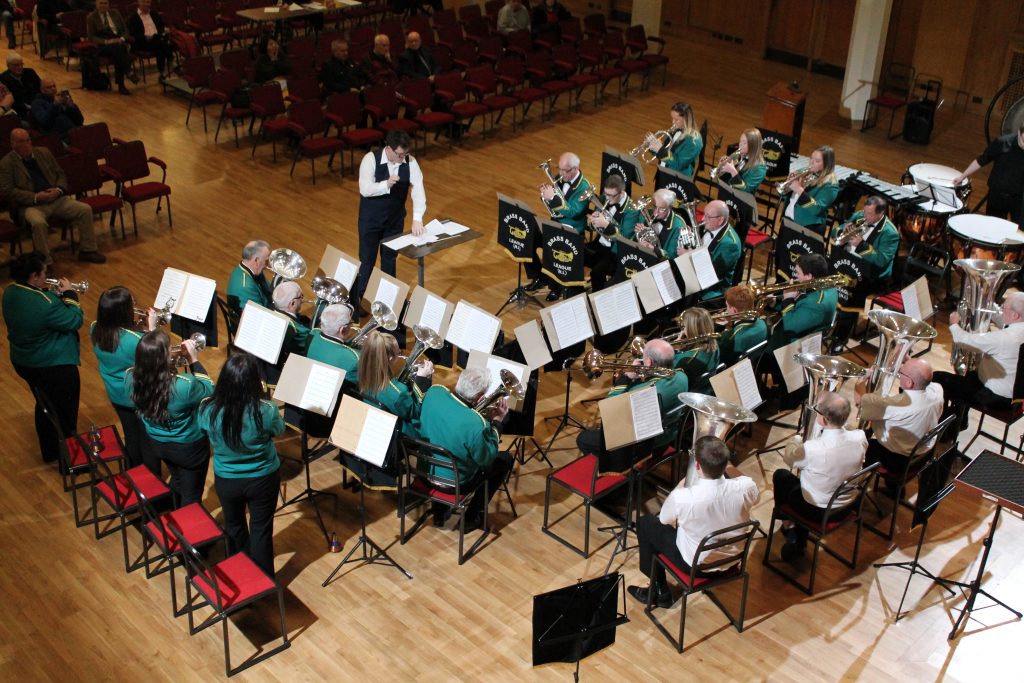 The 3rd grade saw a closely fought contest with prizes distributed across all bands in the section. Davi Johnson of Dynamic Brass took the soloist prize for "Georgia On My Mind", Dungannon Silver walked away with the prize for Most Entertaining Band but it was returning champions Wellington Memorial Silver under conductor David Hawthorne who reclaimed the title and also took the march prize for Imperial Echoes.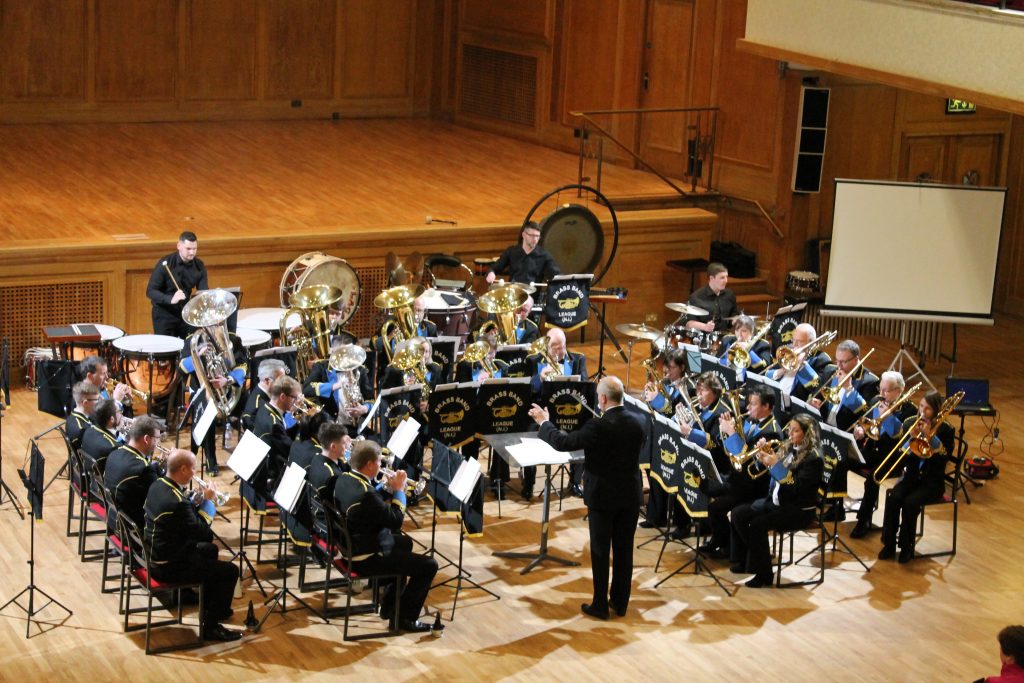 Moving on the 2nd grade, Andrew Gordon's gorgeous performance of "Gabriel's Oboe" saw him take the soloist prize for Roughan Silver but it was Ballyduff Silver under Willie Hill who gathered up the rest of the prizes, winning best march for "On the Quarter Deck", most entertaining band and the section prize.
Clean Sweep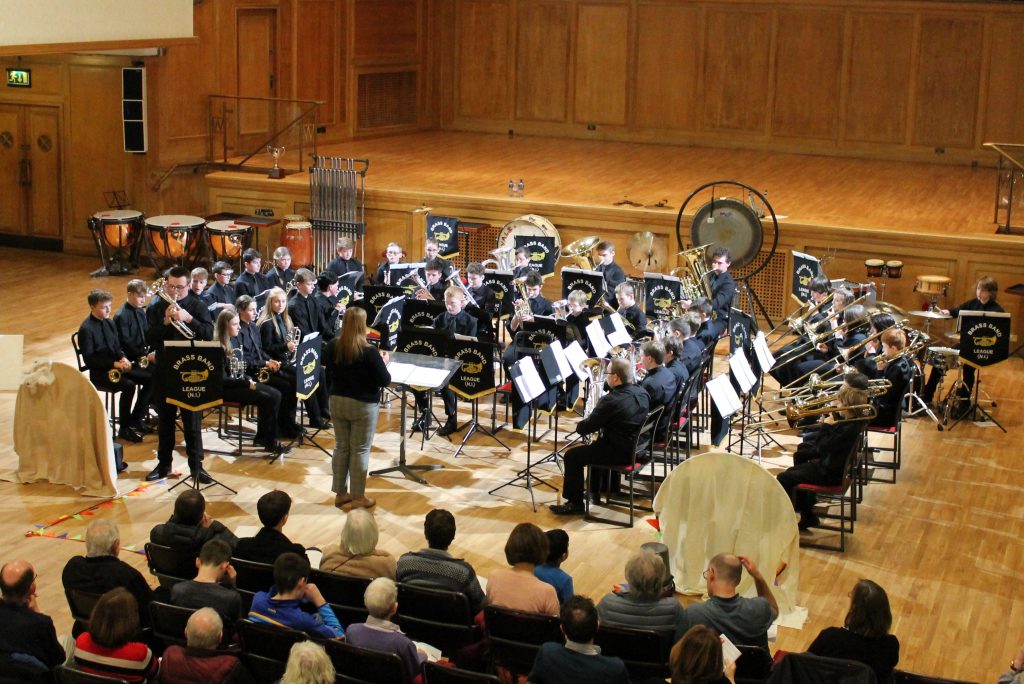 Youth Bands were up next. Despite an up-tempo audience-pleasing programme from Downshire Brass Youth Band, long-time champions 1st Old Boys Youth Band led by Jacklin Bingham once again reclaimed the title with a clean sweep. Louise Bell's stunning rendition of "First Light" secured her the soloist prize, the band's tight performance of "Holyrood" took the march prize and they also took the prize for most entertaining band.
Head-to-Head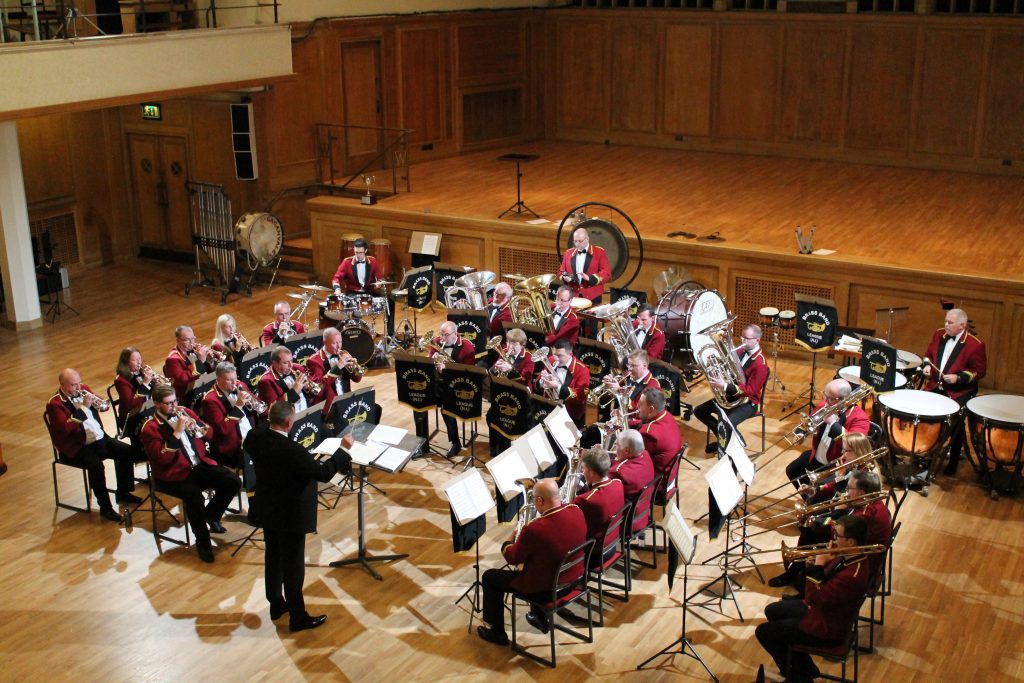 After a short break to allow adjudicators and audience alike to take a breather, the Championship section saw 5 bands go head-to-head. 1st Old Boys under the direction of Stephen Cairns took the prize for Most Entertaining Band, but it was to be Laganvale's night with new conductor Keith Anderson leading the band to claim the top prize of the day, with the band also taking the march prize for "New Colonial" and Sop player Mark Ruddock the soloist prize for his rendition of Stephen Crooks' "Legacy".
All in all, a fine day of music making.
Thanks
The BBL would like to thank Dr David Bird, Professor Michael Alcorn and the team at Queen's University for their huge efforts both behind the scenes and on the day which helped the event run so smoothly. A huge thanks also to our competing bands for providing such an entertaining array of programmes.
BBL Festival of Brass 2018 Full Results
Saturday 24th November 2018
Queen's University, Belfast
Music Adjudicator: Jim Davies
Entertainment Adjudicator: Beverly Coomber
Music/Entertainment=Total
Championship Section
1.  Laganvale (Metal Technology) Band (Keith Anderson)  10/8=18
2.  Downshire Brass (Gary Proctor)  9/9=18
3.  1st Old Boys Silver Band (Stephen Cairns)  8/10=18
Third Carrickfergus Band (Brian Connolly)  7/6=13
Lochgelly Silver Band (Paul McKelvie OBE)  6/7=13
Most Entertaining Band: 1st Old Boys Silver Band
Best March: Laganvale (Metal Technology) Band (New Colonial)
Best Soloist: Mark Ruddock / Laganvale (Metal Technology) Band
Second Section
1.  Ballyduff Silver Band (Willie Hill) 10/10=20
2.  Comber Silver Band (Wesley Thompson) 8/8=16
3.  CWA Brass (Ernie Ruddock) 7/9=16
Roughan Silver Band (Stephen Crooks) 9/6=15
Navan Silver Band (Stephen Murray) 6/7=13
Most Entertaining Band: Ballyduff Silver Band
Best March: Ballyduff Silver Band (On the Quarter Deck)
Best Soloist: Andrew Gordon / Roughan Silver Band
Third Section
1.  Wellington Memorial Silver Band (David Hawthorne) 10/9=19
Dungannon Silver Band (Boris Pinto) 9/10=19
Dynamic Brass (Harold Whan) 8/8=16
Most Entertaining Band: Dungannon Silver Band
Best March: Wellington Memorial Silver Band (Imperial Echoes)
Best Soloist: David Johnson / Dynamic Brass
Fourth Section
No Contest
Fifth Section
1.  1st Larne Old Boys Silver Band (Bill Clements) 10/10=20
Most Entertaining Band: 1st Larne Old Boys Silver Band
Best March: 1st Larne Old Boys Silver Band (Festival March)
Best Soloist: William Hollinger / 1st Larne Old Boys Silver Band
Youth Bands
1.  1st Old Boys Youth Band (Jacklin Bingham) 10/10=20
Downshire Brass Youth Band (Robert Mercer) 9/9=18
Most Entertaining Band: 1st Old Boys Youth Band
Best March: 1st Old Boys Youth Band (Holyrood)
Best Soloist: Louise Bell / 1st Old Boys Youth Band